Winter Cabin Rentals: The Perfect Pocono Getaway
Escape the big city chill and discover warmth in our cozy countryside cabins!
If you are a native to the tri-state area, it's safe to say you've probably endured your fair share of "old man winter's" wrath. Some of you love wintertime, while others are just trying to get through the cold, gray, salty, slushy time of year. And for those of you who are just getting by, there's only so much winter cheer that fancy flavored latte of yours can bring. If you want to brighten up the cold dreary days ahead, consider winter cabin rentals in the Poconos for a merry getaway that feels just like home.
Whether you are a parent looking to spread some extra cheer to the kids or create family traditions, a couple looking for a new romantic experience, or a group of friends ready to relax and unwind, a winter cabin trip to the Poconos is just the remedy you need to shake those winter blues.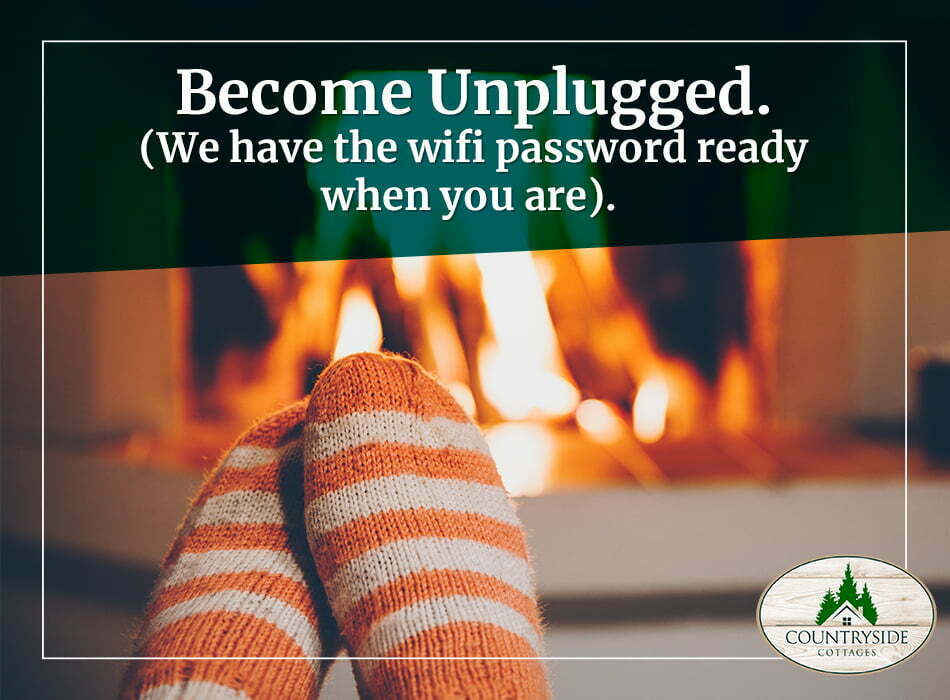 Why Winter Cabin Rentals in the Poconos?
The Strand family has been creating memorable traditions for all their guests since the 1960s, taking pride in sharing the natural beauty of the Poconos and it's seasons with their guests through the years. Before you book, read the reviews, and discover a large community who feel that countryside cottages are their "go-to" for a home away from home experience. Here are our top reasons to choose the Poconos (and Countryside Cottages) as your next winter getaway destination.
Accommodating To All Occasions
Families: Looking for family fun? Our vacation rental units come with enough space and beds for any size family. Immediate and extended families are welcome- we have full kitchens which are always a family favorite, and don't forget that most major kid-friendly attractions are within a short 15-minute drive including indoor waterparks and snow-tubing.
Couples: The Poconos has always been known as a historic honeymoon destination, and even though many of those outdated honeymoon resorts have closed, nothing else has changed. The scenery is still a major attraction. The Poconos now has grown to offer more dining options whether you are looking for a casual bar scene, or fine dining option, and can also accommodate any date night entertainment idea.
Friends: Are you and your friends looking for a retreat you can relax, unwind, recharge? Whether it be for an occasion like a bachelor/bachelorette party, birthday, or just trying to get some time in with friends away from it all, our rentals can accommodate your group with all the amenities you need. Spas, dining options, and nightlife is a short trip away. The Poconos is home to outdoor winter sports, like shooting ranges, ice fishing, skiing, and snowboarding, or if you are looking for a night out visit Mount Airy Casino. In our 2 to 6 bedroom units you can choose from double or single beds so everyone can have a comfortable sleeping arrangement.
Location, Location: Sure you can find any other place to rent a beautiful cozy winter cabin in just about any mountainside town. But, do they offer solitude and seclusion while also having the perks of being within a 15-20 minute drive from major attractions, dining, nightlife, and entertainment? At Countryside Cottages in the Pocono Mountains, you get the best of both worlds! We are less than a two-hour drive from NYC and Philadelphia. The top 5 Pocono ski mountains are all within a short driving distance from our centralized location including Camelback Mountain, the Poconos largest ski mountain.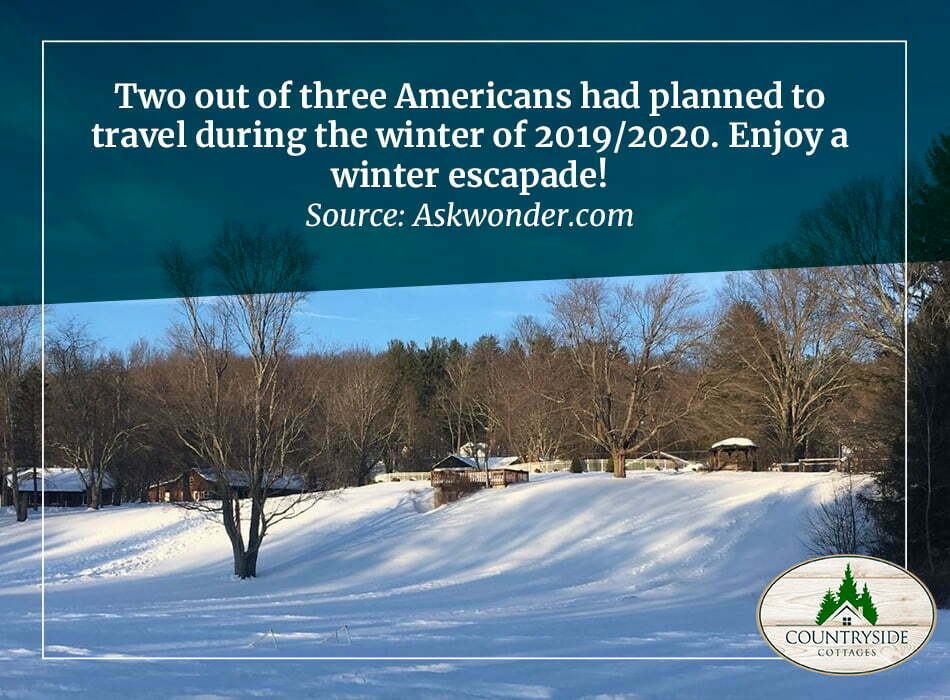 What's a Family Trip Without Fido?
What's a home-away-from-home experience if you can't bring every member of the family? On this trip, you won't need to find anyone to watch the dogs. No matter how big, small, or furry- all are welcome at Countryside Cottages. Up to two pets start at only $25 for the first two nights, $5 for each additional night, and just $40 for a week's stay. For more information, check out our pet policy and start planning your visit!
Ready to Rent a Winter Cabin?
Now is your time to plan a trip and enjoy a true Poconos experience. Rent one of our cabins and enjoy the perfect getaway with family, friends, and pets!
Browse our accommodation options and choose the one that fits your needs. See you soon!
---