7 Tips For Planning The Perfect Pet-Friendly Vacations In The Poconos
When you start packing for family vacations in the beautiful Pocono Mountains, what do your pets do? They get very excited! They wonder what's going on. Your furry pals are an incredibly important part of your family, so it's no wonder they expect to go everywhere your family goes! 
We guess you, as a devoted pet owner, don't like going anywhere without your furry pals either. So, why not bring them along so they can join in on all the Poconos fun? After all, your furry pal also deserves a vacation. We've come up with seven clever tips for planning the perfect pet-friendly vacations in the Poconos. These tips will help pet owners and their beloved companions make the most out of their Poconos vacation.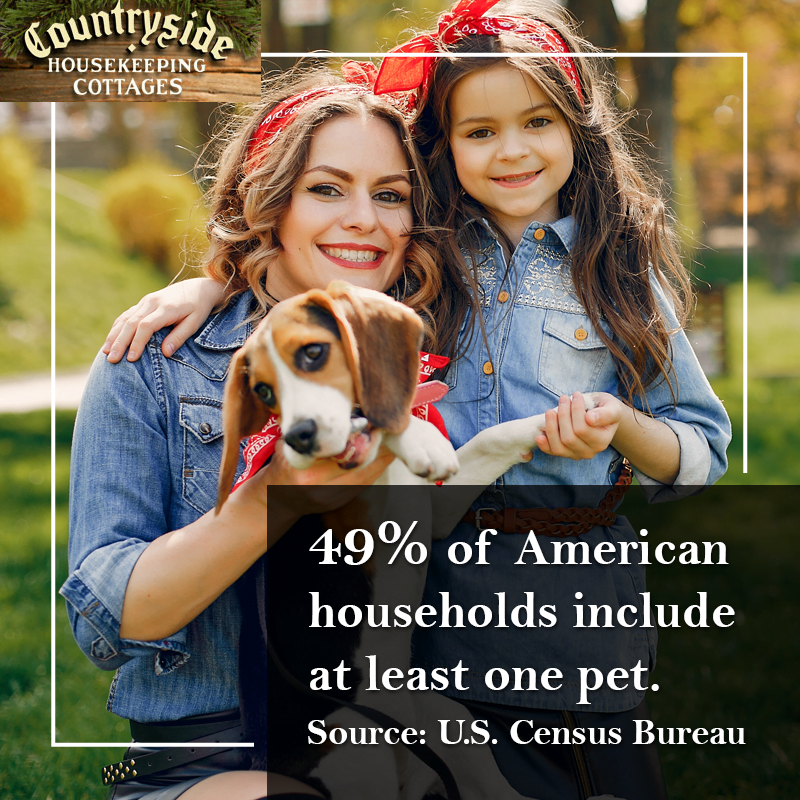 Tip #1: Get Your Pet Properly Identified
Your fur baby can't speak. Therefore, you must keep him or her outfitted with proper identification like a microchip or tag in case you were to get separated from your pet while on vacation. Not only can your furry pal wander off and get lost in the Pocono Mountains, an unexpected event, like a storm, can also occur.
Tip #2: Update Your Pet's Medical Records and Vaccinations
A great rule of thumb is to always ensure that your pet's vaccinations are up to date prior to traveling. At times, pet owners are asked to provide their pet's medical records before they make a reservation at pet-friendly vacation rentals. Your pet's medical records also play a pivotal role in case you have to make an emergency visit to a local veterinarian while vacationing in the Poconos.
Tip #3: Don't Forget to Pack Your Pet's Essentials
Often, we're so excited to get to our picturesque mountain vacation destination that we forget to pack our pet's essentials. When you're packing for a vacation that will include dogs or cats, don't forget their toys, leash, food, carriers, litterbox, doggy bags, and any other necessity. Your cat or dog will also appreciate a blanket, so they can enjoy a comfortable ride to your destination and a comfy spot to lie on when they get there.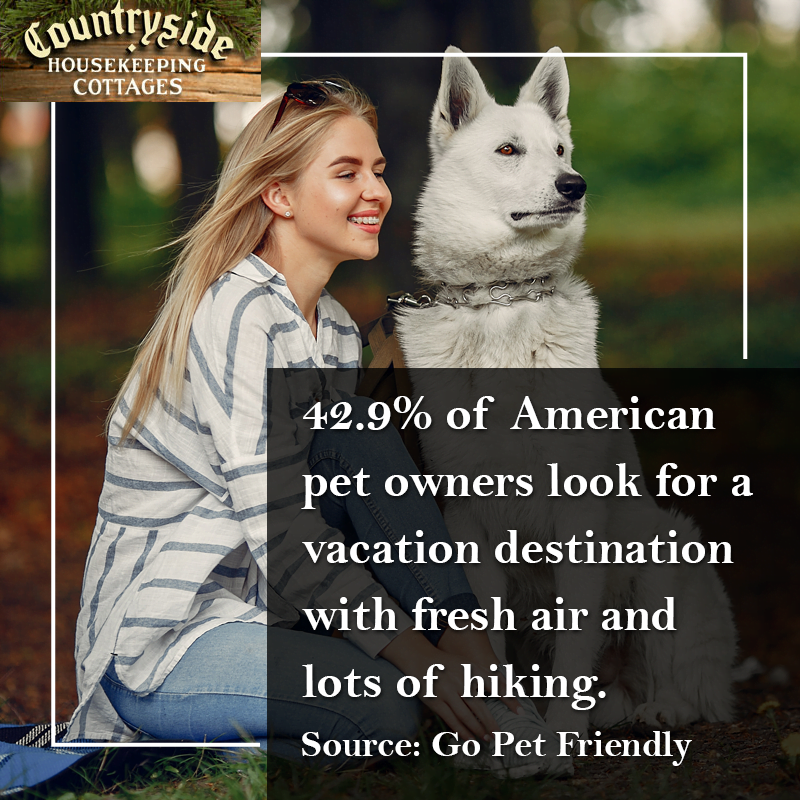 Tip #4: Don't Jam-Pack Your Itinerary
Begin poking around and you'll see that there are countless pet-friendly spots in the Poconos that are awesome to visit with your dog. From taking a dip in a river to hiking in the mountains – there are endless possibilities! Even though it's tempting to jam-pack your travel itinerary with all of the pet-friendly activities available, don't forget to leave time to stop and smell the roses. At the end of the day, the idea is to bond with your furry friend.
Tip #5: Maintain Your Pet's Feeding Schedule
Keeping your pet's feeding schedule consistent as much as possible while on vacation will definitely reduce any anxiety while they're away from home. We recommend setting an alarm on your smartphone to remind you whenever meal time is approaching. If you have a dog, you should also put aside time every single day to let your dog run and stretch to burn off some energy. After all, that's what vacations with pets are all about!
Tip # 6: Great Pet Etiquette Is Vital
Did you know you are an ambassador for all pet travelers out there when you travel with your pet? Make a fabulous first impression with great pet etiquette! We recommend abiding by the rules of the spots you visit, especially always cleaning up after your dog and putting your pet on a leash. By respecting the rules, you make it easier for all pet families to enjoy some much needed time away from the stress of daily life.
Tip #7: Reserve a Pet-Friendly Hotel
Although more and more hotels and cabins welcome pets, the degree of enthusiasm with which they're received goes from "barely tolerant" to "incredibly accommodating." Luckily, Countryside Cottages maintains a pet-friendly atmosphere all year long and have been doing so since 2010! Our rustic cottages are located in a picturesque setting in the Poconos. You'll get a chance to connect with nature and have fun with your children and pets.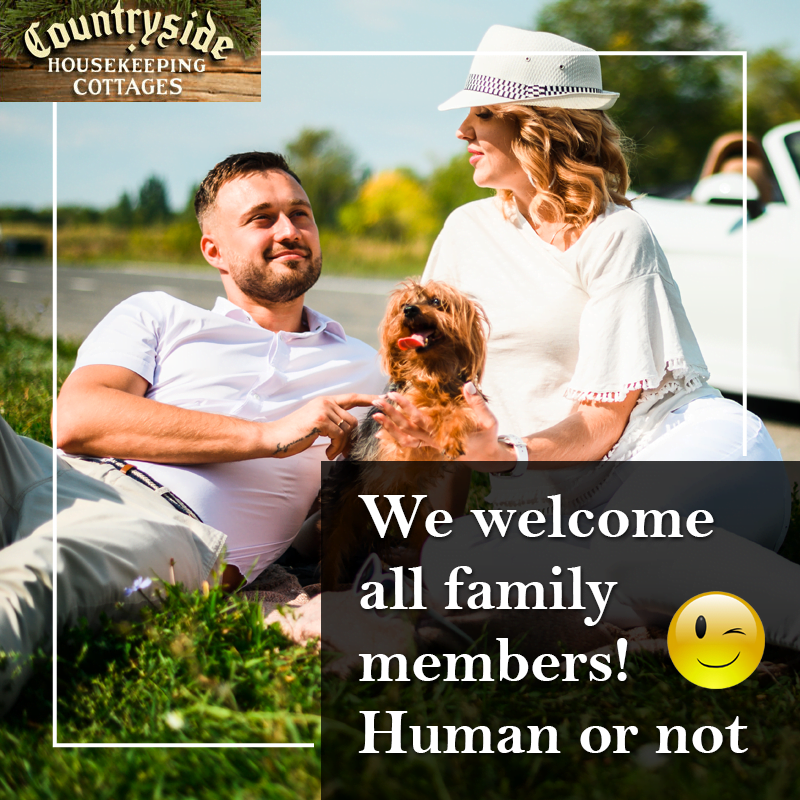 We hope these seven clever tips help you plan the pet-friendly vacation of your dreams in the Poconos. You'll be creating lasting memories with your furry friends. Have you tried any of these tips before? Let us now!
Now it's time to plan your visit to Countryside Cottages! Fill out the contact form on this page to check availability! See you soon!
---